Custom Stream Designs
have never been so fast and easy
Create your unique Emotes & Badges with our expertly dersigned custom tools.
Just a few clicks and your creations are ready for an instant download.
Emote Maker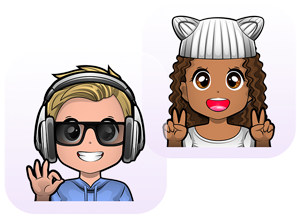 Create Emotes like a Pro
Use our Emote Maker to create your custom emotes right now, watch your chat blow up in just a few minutes.
Badge Maker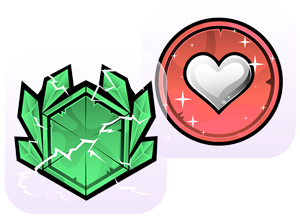 Experience Badge Mastery
Professional custom badges don't have to mean wiating for an artist to make them. Create yours and download them instantly.
Animated Emote Maker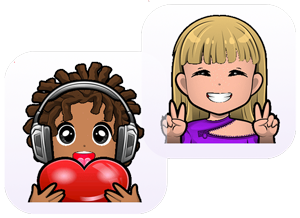 Bring Emotes to Life
Experience the dynamism of our GIF Emotes Maker, bringing motion to your chat, making each stream moment truly come alive.
Why Thousands of Streamers Trust Us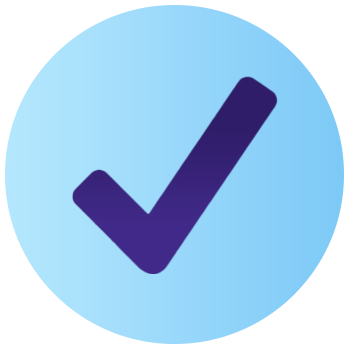 No Risk
Preview your designs before checkout, we believe in pleasant surprises only.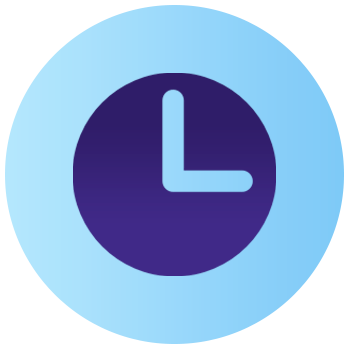 Instant Download
Download your creations instantly, we value your time.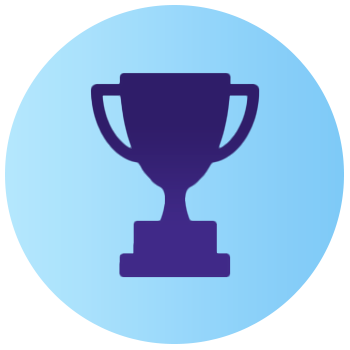 Pro-Level Designs
Graphics created by the best designers in the industry.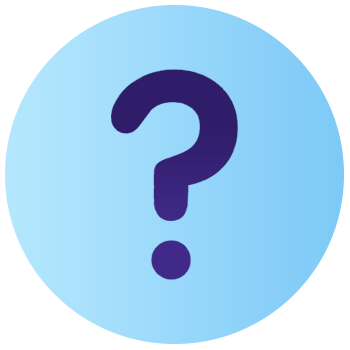 24/7 Support
We're here to help. Get in touch, we'll guide you to the ideal solution.
Alerts & Transitions
From engaging alerts to smooth transitions, we've got what you need.
Streamlabs Store
Explore top-quality themes and overlays designed to transform your streaming experience on Twitch, Kick, or YouTube.
What Streamers Say About Us
Great website

"Great website, easy to use, make emotes that are authentic and look professional for a fair price. Customer service is excellent and very kind. A+++"

- Justin T.

Awesome and AFFORDABLE

"Great formatting and easy download. Emotes came out great and was able to upload them instantly."

- Andrey G.

Easy to make emotes

"Easy to make emotes, after purchase they are ready for download and just the way you made them... Emotes came out perfect"

- Dejon T.

Such a good and easy to use site

"Such a good and easy to use site. It gives you lots of freedom to design your emotes your way! I loved every second I was making my emotes!"

- Asumeira N

Absolutely loved this site and how easy…

"Absolutely loved this site and how easy it was to use and purchase! Will definitely use again in the future."

- Phyxius

Nice!

"Easy to customize and for a great price!"

- Diztroyah

Easy and Fast

"Easy and fast. I love the options and not hard at all to download. Love it!"

- Ayo L.

Thank youu

"I haven't had an emote in a while, I love how I made her look similar to me. Thank you for giving me the chance to create my own sub emote!"

- AngeliicCx
Ready to Level Up Your Stream?
Turn ideas into masterpieces with our custom tools and watch your channel level up in a few minutes.